Last week, Virgin Group founder Sir Richard Branson took a trip in his favorite rocket ship, The Unity Spacecraft.
Tuesday, on the fifty-second anniversary of the Apollo Moon landing, Amazon owner Jeff Bezos, along with his brother, took his first flight miles above the Earth's surface for ten minutes.
Before them, Tessla's creator, Elon Musk's, Space X  worked with NASA to get astronauts to the International Space Station.
Whether or not you're excited about billionaires shooting themselves into space (and hoping they stay there), the debate of cost of environmental impact versus technology achievements, or simply don't find any of this interesting, that's fine.
Instead, I'd like to focus on those who made these trips even close to possible.
And those that history simply left out of the discussion on how we got this far in space travel.
It's the summer and I get no one wants to think about being schooled right now, but I've always believed the summertime was about finding out MORE information about what you were taught in school. Discovering new historic, and at times overlooked figures, and taking the time to actually learn about them instead of only remembering enough for the test.
Or simply taking the time to learn about people barely discussed or learning about someone/something new.
And why?
Because knowledge is power, my friends.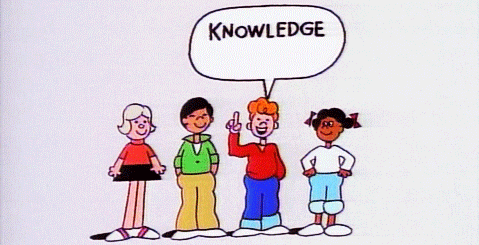 So what does my encouraging of gaining more knowledge have to do with Bezos's space flight today, Branson's trip last week, and Musk's repeated Space X rockets?
Well, I'll tell you.
If you're inspired to venture into the many National Geographic, Discovery, and countless other specials and articles about the formation of the space program, and there are a lot of them, challenge yourself to find stories about people and events you might not have ever heard.
A great example are the women Margot Lee Shetterly wrote about in her best selling novel, Hidden Figures: The American Dream and Untold Story of the Black Women Mathematicians Who Helped Win the Space Race. She brought a little known history of three women's stories into the mainstream.
Women's whose contributions to the United States Space Race made our country's achievements to infinity and beyond, possible. (Amazon Prime membership gets you the e-book for free right now.)
If you've seen the movie Hidden Figures with Octavia Spencer, Janelle Monae, and Taraji P. Henson, you know of the three women Dorthy Vaughn, Mary Jackson, and Katherine Johnson, respectively, and how they helped shape the early years of NASA's space program.
Check out the family friendly trailer here if you've not had a chance to watch it:
The debate of book versus movie can spark a great conversation when it comes to pages to screen, especially when the film version can take some creative licensing due to time restraints.
Not everyone was excited about the movie adaptation, but it did get Ms. Vaughn's, Ms. Johnson's, and Ms. Jackson's names in front of millions of eyes and inspired a helluva lot of people and a whole lot more people to read their stories.
Don't get me wrong, there were adjustments to the timeline.
Segregated bathrooms had been abandoned at Langley AFB in 1958.
Dorthy Vaughn had been in supervisory position since 1948.
Mary Jackson earned her degrees in physical science and math before being hired at Langley in 1951. She did return to school to become NASA's first black, female engineer in 1958.
Katherine Johnson had been part of NASA's space program since 1958.
All that being said, segregation outside of Langley and the rest of the US were commonplace and the law until The Civil Rights Act was signed by President Lyndon Baines Johnson on July 2, 1964.
Limiting professional and educational opportunities of non-whites and women were the norm as well and bringing those into the conversation of what these women, and many others, had to navigate certainly encouraged conversations after the credits rolled.
Yes, the movie's timeline, which began in 1961, combined a lot of things that had already happened at NASA including desegregating bathrooms, but the world outside didn't get the memo.
The world outside still made it difficult for anyone non-white to do just about anything.
Like the scene when Dorthy Vaughn (Octavia Spencer) simply wanted to check out a book from the library.
What about the scene when Katherine Johnson (Taraji P. Henson) insisted she be in the room when discussing John Glenn's historic launch specifics (she did insist on this BTW)? This showed that even though the bathrooms were segregated at Langley, the racist and misogynistic mindset stayed firmly in place.
And what about Janelle Monae's powerful performance as Mary Jackson, when she had to petition to the City of Hampton to take her additional classes at all white Hampton High School so she could become an engineer?
This was despite already having two degrees.
If any of these segments bring a tear to your eye or even have you shaking your head at how something as simple as checking out a book had been made complicated due to racial barriers and preconceived misogynistic ideas, good.
Despite segregation being an ugly part of our history, it cannot be ignored because it's still in our mental culture.
After films like this, my kids and I have many conversations about "why would anyone treat someone else that way?" and how this mentality continues despite the laws that are in place.
What would have happened to the space program had John Glenn only gone by the IBM's calculations instead of insisting Katherine Johnson check the math?
Maybe it would have been fine, but he trusted her intelligence and her results. That speaks volumes, especially considering the time frame socially and politically.
Those moments in history cannot be lost and there are so many that have been.
Watching, reading, discussing stories like Katherine Johnson's, Dorthy Vaughn's, and Mary Jackson's not only help us appreciate their achievements professionally, but help us realize the chaotic world in which they navigated to simply live their lives.
They are only three women of so many others who have made our world better. Who made the space program as well as many other programs and scientific achievements, possible.
Their stories should encourage you to read about others who might not be in history books or headlines.
Those who aren't as flashy or as rich or as well known.
Those who may not be able to launch their own rockets into space or start a company who ships packages straight to your door and then launch their rockets into space.
Strive to read about people who work for the love of doing what they do to make the world better for all of us.
Or those who saw a problem and did everything they could to fix it.
Those who said, "Why not?" or "What If?" and pushed through the barriers put in place to keep them out.
Unsure where to begin? Check out my article 10 Books You Should Read About Breaking NASA's Racial Barriers and learn about how NASA was used as a tool to bringing desegregation to the south.
Don't have the time to read an entire book? Check out this article from Science magazine.
If you've not read Hidden Figures, there are three versions (original, young readers, kids) in print, e-book, and audible.
You can watch Hidden Figures, the movie, on iTunes, Amazon, Vudu, YouTube,
So who have you discovered as your hidden figure?
Who's someone in history we should all know about and why?
If you need more suggestions about barrier breakers for other fields of interest like sports, entertainment, or politics, just ask! I've got plenty of ideas.
Drop your comments below.