Welcome back friends.
As we reach the final bit of the WandaVision timeline of live-action superhero shows, I wanted to note, before Marvel had this tremendous run of hits on their hands, the idea of any superhero show getting an Emmy nod was laughable.
Now with WandaVision having 23-Emmy nominations and Falcon and the Winter Solider having 5, I'd say what we expect out of our comic book heroes come to life has certainly changed over the past thirty years.
Keep that in mind as you cruise through the decades of these shows as studio executives didn't realize what a goldmine of stories they had on their hands with the right director, writer(s), and actors in their respective places.
Now, back to our show…
So much happened in the 1990's in the world of TV and the world in general.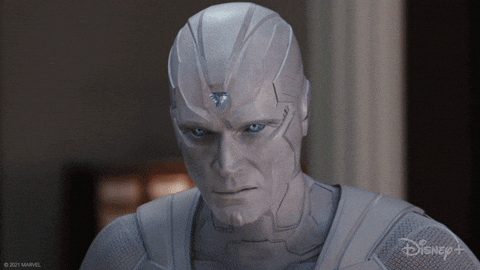 Yes, of course.
Okay, this was the decade of grunge rock, the Cleveland Browns moving to Baltimore, and Super Nintendo and the Sega Genesis game consoles massively shifting video gaming.
Marvel went bankrupt. You read that correctly. B-A-N-K-R-U-P-T.
The first Gulf War, Operation Desert Storm, began and NBC continued its dominance of Thursday nights with shows like Friends, ER, and Seinfeld.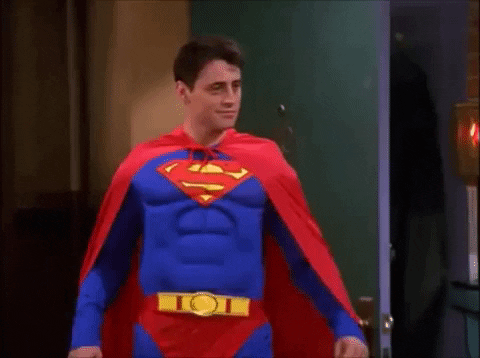 The want for live-action superhero shows continued, but had the TV executives learned anything from the mistakes from the past twenty years?
Read on and find out.
The Flash
Season: 1
Episodes: 22
Length: 93 minute pilot/44-48 minutes episodes
Network: CBS
Starred:
John Wesley Shipp as Barry Allen/The Flash
Amanda Payes as Tina McGee
Alex Desert as Julio Mendez
Mark Hamill as James Montgomery Jesse/The Trickster
Even though CBS stated it didn't want to be a "superhero network" back in the late 70's, the want for quality shows about popular comic book characters never wavered.
Enter Barry Allen in 1990, two fold.
First, the live-action TV series about the fastest man alive hit the airways and second, Grant Gustin, the star of the CW smash hit series, The Flash (2014), was born.
But here, we're gonna talk about the TV show.
Based on the 1956 version of the speedster, Barry Allen, a police forensic scientist suddenly obtains powers through a lightening strike.
Good thing too, because Central City is under attack from one bad dude who's determined to take down the entire police force, leaving the city under his total and (of course) ruthless control.
Mild-mannered Barry won't stand for anarchy and decides to don the red suit and get to work.
Sadly, due to a high production budget and the show being moved around to different time slots during the year, the series only had the speed to last one season.
Also, the marketing department really dropped the ball because you can't have a trailer of a superhero having an intimate moment with his girlfriend who says, "It was over so quickly. With all that anticipation, why bother?"
Yeah, suuuuuuuch a bad move because who wants to hear about a superhero who's not super in all aspects of his life?
Still, avid fans of the comics and original show, cheered when John Wesley Shipp returned on the WB's The Flash (2014) as not only Barry Allen's dad, but Barry Allen himself from another timeline.
I have to say, it was a pretty cool and respectful way to bring the 1990's Flash back to be part of a show the character so deserved.
If you're fast enough, you can catch the season of The Flash on Apple, Amazon Prime, Vudu, and YouTube.
Highlander (1992-1998)
Seasons: 6
Episodes: 119
Length: 48 minutes
Network: Syndicated
Starred:
Adrian Paul as Duncan MacLeod
Alexandra Vandernoot as Tessa Noel
Filmed in Vancouver, Canada and Paris, France, the continued story of the Highlanders of the MacLeod clan.
It opened with 400-year old Duncan MacLeod, who's settled into domestic bliss with his girlfriend Tessa Noel, as they run their MacLeod and Noel antique shop.
The Evil Immortal Clan Quince (Richard Moll) and Connor MacLeod (Christopher Lambert) shows up and all hell breaks loose.
Connor asks Duncan to return to The Game to fight against evil, like Quince, who's making a mess of the antique store and the world.
With little choice but to fight, Duncan kills Quince and he's back in the chaos he's avoided for centuries.
For lovers of the original Highlander film (1987) with Christopher Lambert and the legendary Sean Connery, it's a continuation of the tormented and reluctant MacLeod heroes who must battle immortals until there is only one.
As the series plays out, Duncan must come to terms with the destiny he's been given as he develops new alliances and relationships, and continues to fight the evil that has hunted his brethren for far too long.
Don't lose your head over where to find the series because you can watch it on Apple, Amazon Prime, Vudu, and YouTube.
Lois and Clark: The New Adventures of Superman (1993-1997)
Seasons: 4
Episodes: 88
Length: 45 minutes
Network: ABC
Starred:
Dean Cain as Clark Kent/Superman
Teri Hatcher as Lois Lane
As Superboy's run ended in 1992, it seemed only natural that Clark Kent graduate and get a job.
Enter his newest adventure.
Although, the two TV series were not related in any way, it seemed a good segway, don't you think?
In fact, Gerard Christopher, who played Superboy for three seasons, auditioned for the role of Clark and the casting director LOVED him…until she saw he'd already done this role for three years and immediately sent him packing.
Another actor who didn't make the cut after his audition was Dean Cain.
Labeled as "too young", Cain probably called his agent and prepared to audition for another pilot, but amazing how things change.
Kevin Sorbo, from Hercules, was cast for a whopping 24hrs before they canceled him and gave the part to Dean Cain.
Tough break there Sorbo, but no worries. We'll talk about your show in a bit.
Speaking of shows, Lois and Clark: The New Adventures of Superman hit the airways in the fall of 1993 and people were once again dazzled by the story of how Superman made his mark in Metropolis, fought bad guys, and kept his romantic interest in Lois under wraps.
The lighthearted show balanced humor and  storylines of the comics, even giving us a hysterical scene where Martha Kent helps Clark design his costume.
By season three, Lois figured out Clark was Superman and they finally become a couple.
Season four gets Lois and Clark to their wedding and by the end of that year, more surprises occurred with a whopping cliffhanger that was to be addressed in season five…but, that never happened.
ABC decided that promised final year was off the table and pulled the plug on production.
Still, for those who love Superman, this one is a lot of fun.
Check it out on Amazon Prime, Hulu, Apple, and Vudu.
M. A. N. T. I. S.    (1994-1995)
Season: 1
Episodes: 22
Length: 44
Network: Fox
Starred:
Carl Lumbly as Dr. Miles Hawkins/M.A.N.T.I.S.
Roger Rees as John Stonebrake
Christopher Gartin as Taylor Savage/Savidge
Galyn Gorg as Lt. Leora Maxwell
Created by Sam Raimi (Hercules and Xena) and screenwriter Sam Hamm (Batman and Batman Returns) an African-American superhero arrived in 1994 with a two hour pilot.
When Dr. Miles Hawkins attempts to rescue a child during a riot, he's shot by a police sniper. The bullet immediately severs his spinal cord, paralyzing him from the waist down.
The rest of his life, he must spend in a wheelchair, but that doesn't mean he will be silenced.
After he recovers, this out-spoken scientist loses a lawsuit against the police department, but discovers a massive plan against the black community. Furious, he decides words will not be his only weapon to serve justice.
He becomes the M.A.N.T.I.S. (Mechanically Augmented Neuro Transmitter Interception/Interactive System) a vigilante who fights for those who can't.
Using the tools provided by his own company, he constructs a powerful, bulletproof exoskeleton that not only helps him walk, but gives him enhanced abilities such as increased strength, speed, and agility.
Plus, he's able to fire darts with non-lethal amounts of paralytics from his wrists.
The show featured strong roles for multiple African-Americans including Firefly's Gina Torres as pathologist Dr. Amy Ellis and Wendy Raquel Robinson (The Steve Harvey Show) as part of his crime-fighting secret support staff.
The ratings weren't great so in the middle of the season, minor characters were dropped and more superhero-y type elements were added like parallel universes, time travel, crazy monsters, and supervillains.
Sadly, the show lasted one season, but the writers made sure fans had closure, but did leave one thread of the story uncertain.
What didn't they finish? Well, you'll have to watch the series on Apple or Amazon Prime to find out.
And if Carl Lumbly looks familiar, he should. Before M.A.N.T.I.S., he had a strong list of TV credits under his belt including the cop drama, Cagney and Lacey.
Into the 1990's and beyond, he was Marcus Dixon on Alias with Jennifer Garner, voiced M'yrnn J'onzz on Justice League Unlimited as well as played the same character on Supergirl (2015).
But if none of those roles, rings a bell, maybe his portray of Isaiah Bradley, the wronged, black super soldier from Falcon and the Winter Solider might spark your memory.
Hercules: The Legendary Journeys (1995-1999)
Seasons: 6
Episodes: 111 + 5 TV movies
Length: 41-44
Network: Syndication
Starred:
Kevin Sorbo as Hercules
Michael Hurst as Iolarus
Any lover of Greek Mythology knows Hercules had a lot of things on his to-do list and the series starring Kevin Sorbo and Michael Hurst was no exception.
Hercules (Sorbo) and his friend Iolarus (Hurst) travel the countryside, in search of new adventures. They end up helping a few villagers along the way while fighting ruthless warlords, and battle creatures from the great Greek myths.
As part of the Universal Media Studios Action Pack Series, Hercules not only gave nods to current events, but also brought in a mix of Asian, Greek, Egyptian, and Medieval elements and mythologies.
And like his original story, Hercules had to face his step-mother, Hera, more times than either of them liked.
Since Hercules was the favorite of all of Zeus' love children, Hera had a lot of anger sent in Hercules's direction.
Seems she should be sending those issues right at Zeus's cheating godly bits and maybe things would change, but I digress.
During the course of the series, Hercules battles a lot of villains, wins the hearts of plenty of beautiful women (including his real-life wife, Sam Sorbo) and finds peace with Hera as makes amends with his half-brother Ares as well as his father.
Filmed in New Zealand for six seasons, the series inspired action heroes, shirts, video games, workouts, and great ideas for comic-con outfits.
The team wasn't done with great show ideas either as they are responsible for our next entry as well as a series that came out a decade later, Legend of the Seeker.
Get your sword in hand because you can watch all seasons of Hercules: The Legendary Journeys on Amazon Prime.
While you're watching, check out Season 1: Episode 9,  because it brought the character for the spin-off series that debuted the following year.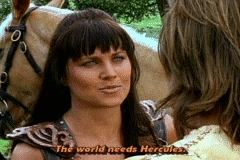 Xena: Warrior Princess (1995-2001)
Seasons: 6
Episodes: 134
Length: 45-48 minutes
Network: NBC
Starred:
Lucy Lawless as Xena
Renee O'Connor as Gabrielle
Not since Wonder Woman's last show on September 11, 1979, had there been a female-centric hero series on the air, but the creators of Hercules changed that faster than you can throw a chackrum.
Enter Xena: Warrior Princess who initially had a three episode arc in Hercules and whose death had been written, but the fan response was so massive, they kept her around.
And why not?
Who doesn't love a woman with a dark and tumultuous past who seeks redemption as she takes out a group of villainous thugs, defends the innocent, and has one kick ass warrior yell?
Because of her past deeds of destruction, usually orchestrated by Ares, God of War, she's got a lot of red in her ledger that she's trying to erase.
Sound familiar?
During her journey, her friend and confidant, Gabrielle (O'Connor) stands by her side and more times than not, serves as the voice of reason.
By season two, the show's following was so massive, it surpassed its predecessor (Hercules) and stayed ahead for both of the serieses' runs.
Over the entire six-season story arc, Xena learns how to forgive herself while keep Ares at arms length, Gabrielle morphs from a simple farm girl to Amazonian Warrior, and millions all over the world had a new hero.
The show inspired merchandise from t-shirts to video games so go get inspired by watching Xena on SyFy, Apple and Amazon Prime.
Sliders (1995-2000)
Seasons: 5
Episodes: 88
Length: 44 minutes
Network: Fox (seasons 1-3)/Sci-Fy (seasons 4-5)
Starred:
Jerry O'Connell as Quinn Mallory
John Rhys-Davies as Professor Maximillian Auturo
Sabrina Lloyd as Wade Wells
Clevant Derricks as Rebrant "Crying Man" Brown
Ever wonder "what if penicillin had never been invented"?
"What if America had never become USA but remained a colony of Britain?"
These and other alternations of historical events were discovered through five seasons of Sliders as Quinn Mallory (O'Connell), his mentor (Rhys-Davies), and his friends (Lloyd and Derricks) travel through wormholes to parallel universes by way of a handheld device created by Mallory.
During the first episode, they return sooner than scheduled and it throws their entire trajectory out of whack, making it almost impossible to get back home.
The series had a great start, but chaos and creative differences behind the set caused multiple actor and writer departures that resulted in replacements of both after season two.
Fox wanted a more action packed approach instead of it being a cerebrally focused series.
After season three, the show headed to Sci-Fy where it completed its final two years.
You can catch all the "what if" versions of history on Apple, Amazon Prime, Vudu, and YouTube
Nightman (1997-1999)
Season: 2
Episodes: 44
Length: 45-48 minutes
Network: Syndication
Starred:
Matt McColm as Johnny Domino/NightMan
Earl Holliman as Frank Dominus
Derek Webster as Raleigh Jordan (Season 1)
Derwin Jordan as Raleigh Jordan (Season 2)
Kim Coates as Kieran Keyes
Created for TV by Glen A. Larson, the Night-Man first appeared on the Ultraverse Imprint of Malibu comics (which was later purchased by Marvel).
A jazz musician named Johnny Domino gets a double whammy when his car collides with a cable car and he's struck by "weird" lightening.
Following the accident, he discovers the incident gave him the ability to recognize evil telepathically, but because of his new powers, he's unable to sleep.
His friend Raleigh develops a blue Batman looking bodysuit that's bulletproof, helps Johnny fly, camouflage, see in the dark, and shoot a laser beam.
This vigilante searched for criminal activity and tried to stop it before it started all while fighting his nemesis, computer technologies billionaire Kieran Keyes (Coates), who's up to some pretty devious shenanigans.
The two seasons of NightMan are available on Amazon Prime.
Buffy: The Vampire Slayer (1997-2003)
Seasons: 7
Episodes: 144
Length: 42-51 minutes
Network: The WB (seasons 1-5)
UPN (seasons 6-7)
Starred:
Sarah Michelle Gellar as Buffy
Nicholas Brendon as Xander Harris
Alyson Hannigan as Willow Rosenberg
Anthony Stewart Head as Rupert Giles/Watcher
Like any teenage girl, Buffy simply wanted to fit in or, you know, not have supernatural creatures following her around and trying to kill her.
The creation of Joss Whedon and named after the movie of the same name, Buffy premiered in March of 1997. It brought a reluctant hero who finds her strength isn't only through her heightened ability to hunt down creatures of the night, but through the collective abilities of her closest friends and mentor.
There are plenty of action sequences for Buffy (Gellar) to show off her mad martial arts skills as well as conversations about current events, the complication of relationships like falling in love with a vampire (Angel), and embracing your own destiny.
To date, the Buffy fandom grows with plenty of books, merchandise, comics, and video games so see for yourself why the American Film Institute nominated the show for Drama Series of the Year by watching Buffy on Hulu, Amazon Prime, Vudu, and Apple.
Stargate: SG-1 (1997-2007)
Seasons: 10
Episodes: 212 + 3 TV movies
Length: 44-48 minutes
Network: Showtime (Seasons 1-5)
SyFy Seasons 6-10
Starred:
Richard Dean Anderson as Jack O'Neil
Amanda Tapping as Samantha Carter
Christopher Judge as Teal'c
Michael Shanks as Daniel Jackson
Based on Stargate, the 1994 movie, this military science-fiction series began a year after the series of events that occurred in the film when a US Military Base is invaded by a group of Goa'uld, parasitic hostile aliens, by way of a Stargate.
The Stargate is able to access a network of other gates, located on multiple planets throughout the known universe, something our planet hadn't seen for thousands of years after the aliens said, "y'all are lame. We're out."
But now the Goa'uld are back and our government is none too happy about it.
To fight the new adversaries, a team of interstellar explorers is assembled and called SG1.
This includes Colonel Jack O'Neil (Anderson) and Captain Samantha Carter (Tapping) who head to the same planet O'Neil visited in the film. He's reunited with Dr. Daniel Jackson, also from the original film, but the nasty Goa'uld comes through the Stargate again, capturing some of the local villagers, including Daniel's wife.
As SG1 pursues the badguys, they are captured and when it appears they will be executed, their escape is made possible by Teal'c, who defects from his duties as a military guard. He joins the team and together, they search for Daniel's wife and try to put an end to the wormy villains, they learn of the multiple planets in the galaxy, their people, cultures, and forms of communication.
The series initially ran on Showtime, which gave it more leeway with language and some brief nudity, but those aspects appeared to have softened during the course of season one.
For a decade, SG1 entertained audiences with storylines that brought in multiple mythologies, myths, legends, and plenty of heart.
Not only did it gain the respect of science fiction lovers everywhere, it won awards from the military for its accuracy and portrayal of military officers.
For more info on Stargate, check out my article about five things you may not know about SG1 and to watch the series, go to Hulu, Netflix, Vudu, and Apple.
Angel (1999-2004)
Seasons: 5
Episodes: 110
Length: 41-45 minutes
Network: The WB
Starred:
David Boreanaz as Angel
Charisma Carpenter as Cordelia Chase
Glenn Quinn as Allen Francis Doyle
Because we simply couldn't let the doomed vampire walk away into the night, Angel's story needed to be told.
Once he came to terms that his relationship with Buffy could not continue, Angel's story of redemption centers around him working as a private investigator in Los Angeles. He and his associates help those who cannot help themselves, thereby saving those who've truly lost hope and direction.
Not only does Angel battle paranormal forces, but his own tendency to go full-blow demonic when things get real.
Interweaving traditional myths along with the continuing storyline, the series gave closure to the tragic hero's journey as well as plenty of colorful characters and heartbreaking moments.
You can find Angel on Hulu, Apple, Amazon Prime, and Vudu
We celebrated superhero shows of 20th century, a la WandaVision style, by traveling to the 1950's, 1960's, 1970's, 1980's, and 1990's and found astronauts, aliens, Amazons, and cyborgs.
We traveled to other planets, created suits, and befriended mythological characters so… What we know for certain is the multi-Emmy nominated WandaVision and Falcon and the Winter Soldier have set the bar very high for more live-action TV series from the MCU.
They have also shown a series that began in the comics, can be just as heartfelt and emotionally passionate as it can be action packed.
So tell me, what were some of your favorite shows I covered?
Which ones are you planning to watch? Did I forget any?
Drop your comments below.