Welcome back!
When we last left you, our faithful fans, we were traveling in time through the decades a la live action superhero and science fiction shows that many of our parents and grandparents watched in their youths.
Now we've hit the sixties-a time of great political and social changes, far out fashions, and the TV shows transitioned from black and white to color.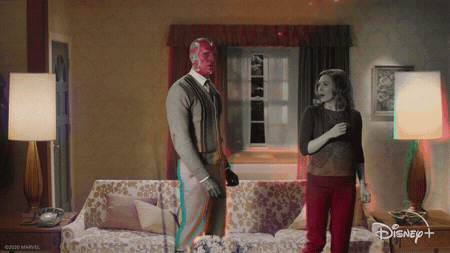 There are a few shows that episode 2 of WandaVision payed homage to, so I won't mention them here, but strongly encourage you to catch Bewitched, I Dream of Jeannie, the Munsters, and the Addams Family online.
Now, on with the show.
The Avengers (1961-1969)
Seasons: 6
Episodes: 161
Length: 50 minutes
Network: ITV/ABC
Format: Black and White (1961-1966)/ Color (1966-1969)
Starring:
Patrick Macnee as Agent John Steed
Diana Rigg as Agent Emma Peel
Honor Blackman as Cathy Gale
Linda Thorson as Tara King
Before the Avengers were the (Marvel) Avengers, they were a quirky, smart group of British spies lead by Agent John Steed.
They used their savvy skills, interesting gadgetry, and super smarts to thwart evil plans of international criminal masterminds all while rocking some serious fashion choices.
During its run, you could see it in ninety different countries.
The stars didn't just test their acting chops for the show. They also had roles in James Bond movies.
Honor Blackman was Pussy Galore in Goldfinger, Diana Rigg played Tracy Bond in Her Majesty's Secret Service, and Patrick Macnee was Sir Godfree Tibbet in A View to a Kill.
You can watch episodes at Apple Prime Vudu
Doctor Who (1963-1989 & 2005-present)
Seasons: 26 & 12
Episodes: 862 and 296
Network: BBC
Length: 25-90 minutes
Format: Black and White and Color
First doctor: William Harnell
Most recent doctor: Jodie Whittaker
No scifi TV list would even be close to complete without The Doctor. This extraterrestrial being who presents as human, travels the galaxies and through time in a spaceship known as the TARDIS.
The Doctor's form changes every season, bringing in new actors to play the iconic role.
Not only does the actor change, but the companions who accompany him, and more recently her, to help those in need, no matter where they live in the universe.
You can catch episodes of Doctor Who starting with the original season 1-27 at Prime/BritBox and seasons starting in 2005, check them on Prime.
Know, almost 100 episodes are missing from the original run.
Maybe a few drifted out of the TARDIS somewhere.
Did someone leave a window open?
My Favorite Martian (1963-1966)
Seasons: 3
Episodes: 107
Length: 25 minutes
Network: CBS
Format: Black and White (1963-1965)/Color (1965-1966)
Starred:
Ray Walston as Uncle Martin
Bill Bixby as Time O'Hara
Before Bill Bixby was exposed to dangers levels of gamma radiation and Ray Walston taught high school history at Ridgemont High, they were in a sitcom about how people of Earth and Martians can live together without too many issues.
The only trouble was keeping the neighbors from peeking in their windows and discovering Uncle Martin's true origins.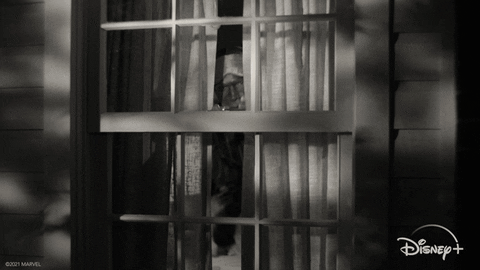 My Favorite Martian arrived on home screens in the early stages of NASA and six years after Sputink made its first orbit.
Bixby was LA reporter Tim O'Hara, who spotted the Martian space ship collide with the US's North America X-15 rocket plane.
On the spaceship was a 450 year old anthropologist from Mars, who survives the crash and befriends O'Hara after he arrives at the crash site.
O'Hara calls him Martin and soon discovers his new "Uncle" has powers like two retractable antennae from the back of his head, invisibility, telepathy, and levitating objects with the motion of his index finger along with other abilities.
This sweet natured comedy lasted three seasons and you can watch them all on Prime or Vudu.
Voyage to the Bottom of the Sea (1964-1968)
Seasons: 4
Episodes: 110
Length: 60 minutes
Network: ABC
Format:
Starred:
Richard Basehart as Admiral Harriman Nelson
David Hedison as Commander Lee Crane
Protecting Earth from all world and extra-terrestrial threats, the SeaView submarine encountered not only hostile foreign governments but aliens, rouge sea creatures, and..wait for it…dinosaurs.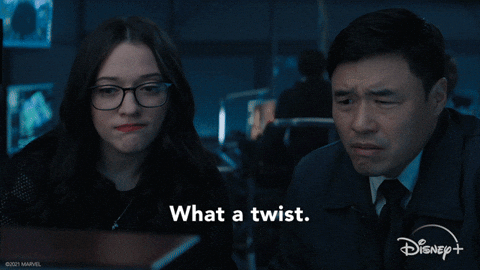 Moored 500 feet below the Nelson Institute of Marine Research in Santa Barbara, California, the SeaView introduced audiences to a futuristic nuclear sub and what was to come in military capabilities.
You can check out episodes of Voyage to the Bottom of the Sea on Prime
Lost in Space (1965-1968)
Seasons: 3
Episodes: 83
Length: 51 minutes
Format: Black and White (1965-1966)/ Color (1966-1968)
Network: CBS
Starred:
Guy Williams as Professor John Robinson
June Lockart as Maureen Robinson
Marta Kristen as Judy Robinson
Angela Cartwright as Penny Robinson
Billy Muny as Will Robinson
Inspired by the 1812 novel Swiss Family Robinson, the series tells us of the adventures of the Robinson family who volunteers to be one of the first to colonize Jupiter 2, but after being in a cryogenic sleep, they awake to find a fellow passenger, Dr. Zachary Smith, has sabotaged the mission and sent them all violently off course.
If Professor Robinson looks familiar, put a sword in his hand because Guy Williams had been the swashbuckling Zorro of the 1950's.
Check out the Robinson family on Hulu, Apple, Prime, and Vudu
Mr. Terrific (1966-1967)
Seasons: 1
Episodes: 17 + unaired pilot
Length: 25 minutes
Format: Color
Network: CBS
Starred:
Stephen Shrimpell as Mr. Terrific/Stanley Beamish
With the Adventures of Superman ending almost a decade before, people wanted a new superhero on their TV screens each week, but I'm not totally sure this is who they had in mind.
A mild-mannered gas-station attendant by day and a superhero whenever his boss at the Bureau of Secret Projects wanted him to be, Stanley Beamish becomes Mr. Terrific after popping a pill that gives him the strength of 1000 men and the ability to fly.
Kind of like I feel after a few shots of tequila, but I digress.
With the pill's one hour time limit and a ten minute booster, as needed, Stanley fought crime and beat badguys on the weekly.
Needless to say, Mr. Terrific's run lasted only one season and finding those shows have proven difficult, but there are a few episodes on YouTube, including the unaired pilot.
Batman (1966-1968)
Seasons: 3
Episodes: 120
Length: 25 minutes
Format: Color
Network: ABC
Starred:
Adam West as Bruce Wayne/Batman
Burt Ward as Dick Greyson/Robin
Yvonne Craig as Barbara Gordon/Batgirl
After appearing in the comics in March 1939, creator Bob Kane's Dynamic Duo finally hit the screens to the easiest superhero theme song ever written.
Nana-nana-nana-nana-nana-nana-nana-nana…BATMAN!
Still, it's catchy.
Batman and Robin fought classic villains like The Penguin (Burgess Meredith), The Riddler (Frank Gordon and John Astin), Catwoman (Julie Newmar, Lee Merriweather, and Eartha Kitt) and of course, The Joker (Cesar Romero).
The first two seasons had an astounding 94 episodes because of the two shows a week
filming schedule.
Season three only aired one episode a week, but still had a great run of twenty six.
Not only did the third season bring weekly shows, but a new hero.
To bring in more female fans and increase the ratings, Batgirl, played by Yvonne Craig, came cruising in on her purple and gold skin-tight outfit while riding her matching motorcycle all while sporting an ultrahigh level of coolness.
Needless to say, when there were a lot of villains and henchmen around, Batman and Robin sure appreciated the extra help.
Get your fill of the caped crusader, the boy wonder, and Batgirl on Apple Prime Vudu Youtube.
The Green Hornet (1966-1967)
Seasons: 1
Episodes: 26
Length: 30 minutes
Format: Color
Network: ABC
Starred:
Van Williams as Britt Reid/The Green Hornet
Bruce Lee as Kato
From Fran Striker, the creator of the Lone Ranger, the Green Hornet hit the small screen with its first episode having a murder at a funeral.
Its jazzy theme song of Nikolai Rimsey-Korsakov's Flight of the Bumble Bee has us buzzing for media mogul Britt Reid and his marital arts specialist sidekick, Kato, played by the legendary Bruce Lee.
The original characters first appeared on the radio in the 1930's so the fanbase couldn't wait to see the characters in live action.
There was a cross over with the Batman series as Britt Reid and Bruce Wayne were childhood rivals, especially when Britt ended up being the better marble player.
You can purchase the entire season of The Green Hornet on DVD or watch them on YouTube.
Star Trek (1966-1969)
Seasons: 3
Episodes: 79
Length: 50 minutes
Format: Color
Network: NBC
Starred:
William Shatner as James T. Kirk
Leonard Nimoy as Spock
Nichelle Nichols as Nyota Uhura
Deforest Kelly as Dr. Leonard "Bones" McCoy
Saved from the slush pile by TV Queen Lucille Ball, Gene Roddenberry's creation follows the USS Enterprise (NCC-1701) and its crew through space "as it seeks out new missions to boldly go where no man has gone before."
With its diverse crew, all having equal say within the missions and each respected for their strengths and abilities, the show pushed the social boundaries of the time and launched a massive following that remains to this day.
A fun fact, after the series run, Leonard Nimoy headed over to another show that Lucille Ball rescued…Mission Impossible.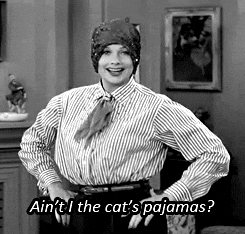 Yes ma'am, you are for your early backing of two MAJOR movie and pop culture franchises.
You can catch seasons of the original Star Trek on Hulu, Apple, Prime, and Vudu.
Captain Nice (1967)
Seasons: 1
Episodes: 15
Length: 30 minutes
Format: Color
Network: NBC
Starred:
William Daniels as Carter Nash/Captain Nice
Alice Ghostly as Carter's mom (despite being only 3 years older)
Ann Prentiss-Candy Cane
Airing right after Mister Terrific, this Buck Henry (Get Smart) creation only lasted on season.
Daniels played Carter Nash, a mild-mannered "mamma's boy" who's a police chemist and somehow discovers a formula that when he drinks it, suddenly transforms him into an invincible, super strong, flying superhero that's still clumsy and afraid of heights.
Named Captain Nice because his belt buckle has CN (Carter Nash), he's gained the attention of a lovely meter maid named Candy Cane, but he's too clueless to pick up on her interest most of the time.

I found some of the episodes of Captain Nice on YouTube, but for now, they're difficult to find.
BONUS SHOW
Fantastic Four (1963-1964)
Now before someone comes at me that I didn't include the ONE season of the Fantastic Four, let me explain why I didn't.
It never happened.
There is an animated series from 1967, but the live action version doesn't exist.
According to Gizmo.com and Bleeding Cool a few fans got together and came up with a "what if" scenario for the comic book characters.
With Russel Johnson (Gilligan's Island) as Reed
Richards and Elizabeth Montgomery (Bewitched) as Sue Storm, the team already looked pretty badass, which is why it's understandable that fans' wishful thinking made it 'real'.
Rounding out the quad was William Demerest as Ben Grimm and Tim Considine as Johnny Storm.
The creators of the hoax even "fabricated a history which states that the producers pulled the plug before it aired and its nine episodes were only ever shown once, during Midwestcon 21 in 1970."
Ugh, that would have been such a cool series, but would we have gotten Bewitched, Samantha Stevens and then not had WandaVision play out with a bit of magic (for the kids) like it did in week two?
Hard to predict, but what I can predict are more superhero shows are coming your way in the next article when I talk about the amazing changes during the 1970's.
Before you head out, throw down your favorite 1960's show in the comments below.
Did I forget a series? Let me know.
And don't go too far because I've still got the 1970's, 1980's, and 1990's to cover the 20th century shows.
Miss the 1950's? Well, get in the Wayback Machine and check them out.
Gonna take my bows.
Same Geek site.
Same Geek writer.